Very satisfied customer. Very impressed with the time they gave in explaining all the problems!!
All questions were answered the day of the inspection. Very satisfied with your company. Very informative!!! Thank you!
Kevin,
I just wanted to let you know how impressed I was with your report. It was extremely thorough and detailed. I will recommend you to people in the future.
Thanks again for a job well done!
We were extremely impressed with your personality and the level of integrity that you put into your work.
Thanks for a job well done!
Mr. Kevin is very professional, patient, friendly and helpful. He did a very thorough and quality inspection on our house. He spent tremendous amount of additional time to answer my questions and concerns during the whole inspection process. I was well educated and, at the same time, got the peace of mind. And because of the delay on turning on gas and water service, Mr. Kevin didn't mind inspecting plumbing and gas systems at a later time without additional charges. I strongly recommend Sugarland Home Inspections for any future homebuyers.
Kevin with Sugarland Home Inspections was a great professional and courteous and was very thorough with his inspection
As Real Estate agent my number 1 priority is customer service for my clients. My clients didn't want to miss work for their inspection. I contacted a few inspectors, and no one could perform an inspection during the weekend. When I spoke to Mr. Kevin and he said that he wouldn't mind taking his Saturday and doing the inspection, I was so relief. I was able to contact my clients and let them know that they didn't have to miss any time from work. My inspection was scheduled for 1:00 and when I arrived he was already there looking at the outside of the property. He was extremely diligent and didn't miss a thing. We received the report in a timely fashion and extremely easy to read and understand. My clients were happy with the report, it also contained lots of pictures. Once the report was received, I continued to call Mr. Kevin to ask question and he was always available to answer them. I extremely recommend Mr. Kevin, you will not be disappointed.
I have had the pleasure of working with Kevin on both ends, selling and buying a home. He is very straight forward, knows what he is doing and what to look for to do a very thorough inspection. Kevin takes the time to do everything correctly and by the book. He's the best and I would recommend him to anyone.
Thank you so much! While this is my first time needing an inspection, I loved how thorough it was with the pictures and line pointing to exactly what you were referencing. Your customer service was very pleasing as you had no problems clarifying or explaining anything that was on the report! I appreciate your quick responses and your professionalism! I will pass your name on to anyone needing an inspection!
My husband and I worked with Mr. Kevin twice, the first house didn't work out. The first inspection was done on a Sunday and the second was done during the week after work hours. Both at perfect times so we did not have to miss work. While doing his inspection, he pointed out/explained some things to us to make sure we would understand them once we received the report back. For the first inspection, he explained the format of the report as well as what we could expect to see. He puts a summary in the front of his report that recaps the areas he feels need to be fixed. His reports feature lots of pictures, which is very helpful (especially if you are unsure of what he's talking about). The second inspection that he did was on a new build that had finished being build a few days before he inspected it. We are so glad that we decided to get the new build inspected. He found things we never would found until we moved in. You can tell he enjoys doing home inspections. I would definitely recommend him to anyone who needs an inspection.
Kevin was a great inspector to work with! He was easy going and made sure to give an explanation on every detail (good or bad) of the apartments we purchased! I would definitely recommend him!
Kevin is one of the most knowledgeable home inspectors I have ever met and taught, he is the type of inspector our profession needs.
Immediately, Kevin made us feel comfortable in a process we knew little about. He was transparent and authentic in his inspection, providing an experience for us where we could learn plenty. His inspection report provided pictures and an in-depth review of the home he inspected for us. Going forward with a search for a home, we would hire Kevin in a heart beat, as he proved to be someone that was down to earth and genuine in his inspection.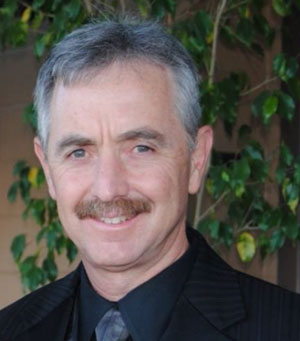 Kevin C. LeBoeuf
LHI 11004
Kevin C. LeBoeuf , the owner of Sugarland Home Inspections, is a professionally trained inspector certified by the Louisiana State Board of Home Inspectors.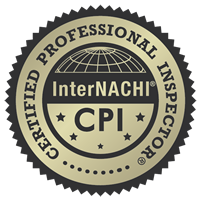 Call Today to Find Out More or Schedule An Inspection.
Call Today to Find Out More or Schedule An Inspection.